Books, CDs, DVDs to know about now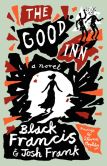 The Good Inn
Frank Black, frontman for the Pixies, has written a transgressive historical fiction with shades of Thomas Pynchon (focused as it is on the history of explosives and cinematic pornography), all set in a hallucinatory Edwardian Europe.
Dispute Over a Very Italian Piglet
Amara Lakhous delivers a mystery novel with its finger on the hot-button issues of today's Europe. Immigration and multicultural conflicts erupt in the Italian city of Turin, as journalist Enzo Laganà looks to restore peace to his native burg.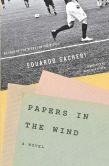 Papers in the Wind
In this insightful novel by Eduardo Sacheri, a young girl left destitute by the death of her soccer-playing father is uplifted by the bold schemes of her uncle, his pals, and one newbie player to the professional leagues.