Books, CDs, DVDs to know about now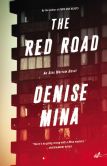 The Red Road
Detective Alex Morrow is a woman scorned, going head-to-head with a brutal arms merchant whose fingerprints turn up on the wrong gun, a money-laundering lawyer on the run from his would-be killers, and an ex-con stalking those who put her in jail. Denise Mina's latest cop caper delves deep into Glasgow's underbelly.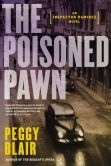 The Poisoned Pawn
In Peggy Blair's latest crackerjack thriller, ghost-haunted Cuban cop Ricardo Ramirez hits Canada, where he must clear the name of a colleague who stands accused of murdering his own wife.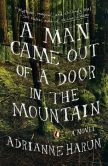 A Man Came Out of a Door in the Mountain
Adrianne Harun plumbs the depths of rural despair with an eclectic cast of characters who face not only the traditional pitfalls of drugs and poverty, but also the malign supernatural attentions of an itinerant musician who might be Old Scratch himself.