Displaying articles for: February 2011
Books, CDs, DVDs to know about now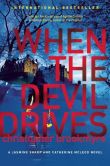 When the Devil Drives
Thespian-turned-P.I. Jasmine Sharp searches for a missing actress and veteran detective Catherine MacLeod tries to solve the case of a murdered one. Their paths intertwine amid the Scottish theater community with uproarious and gory results.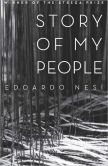 Story of My People
Recounting the struggles and eventual dissolution of a family textile business in Prato, Italy, Story of My People is a heartbreaking memoir about the personal impact of globalization.

My Struggle, Book Two
A controversial sensation in Norway, A Man in Love is the second book of six in the series, detailing Knausgaard's separation from his wife, his move to Stolkholm and the dogged pursuit of a mesmerizing poet.