Books, CDs, DVDs to know about now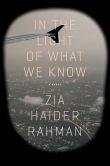 In the Light of What We Know
Zia Haider Rahman's mystery of a brilliant Bangladeshi mathematician's past barrels through the Ivy League, London high finance, and spy-haunted Afghanistan in a page-turning tale of exile, intrigue and the price of friendship. A Discover Great New Writers selection.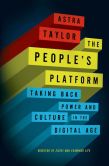 The People's Platform
Why is the Internet - once touted as the democratizer of the future - ruled by a few corporate giants, while countless aspirants work for free? Astra Taylor diagnoses why the web has failed to be a utopian playing field, and offers compelling ways we can diversify the marketplace and give voice to the marginalized.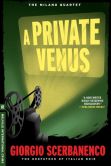 A Private Venus
Dubbed "the Italian Simenon," Giorgio Scerbanenco (1911-1969) began his crime-writing career with books set in the USA, but quickly shifted scene closer to home, the city of Milan. In this adventure, appearing in English for the first time, his underdog hero Dr. Duca Lamberti finds himself in the middle of a seedy, scantily clad criminal racket, where the presence of an outsider could result in death.