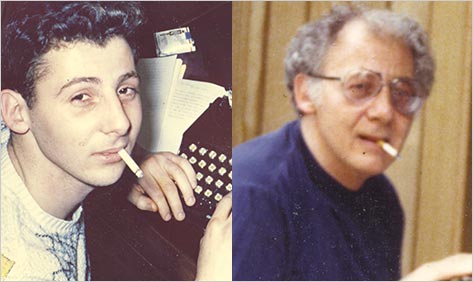 February 4, 2014
Stanley Elkin: E-Book Lazarus
Editor's Note: "E-Book Lazarus" is an excerpt from an essay in Tom LeClair's What to Read (and Not): Essays and Reviews, an e-book now available in all platforms from Dzanc Books. The book includes all of the essays and many of the reviews LeClair has published in this space over the last five years, as well as pieces published in The Atlantic, The Nation, Book Forum, The New York Times Book Review, The Daily Beast, American Book Review, and many other periodicals. Writers considered are all of the National Book Award fiction finalists since 2009, as well as Atwood, DeLillo, Franzen, Gass, Kundera, Vargas Llosa, McEwan, Ozick, Pamuk, Powers, Pynchon, Rush, Sebald, Vollmann, Wallace, and many others. LeClair is also the author of two books on contemporary American fiction and five novels.

Stanley Elkin's best-known book, The Living End, has his most impressive character, the Christian God, who destroys the world because He never found his audience. Though Elkin published nine novels, three collections of novellas, two collections of stories, and other work with commercial presses, and although he won National Book Critics Circle awards for his 1982 novel George Mills and for Mrs. Ted Bliss (1995) and was a National Book Award finalist for three other books, Elkin never found his audience before he died in 1995. Sure, he had dedicated readers among high-profile literary writers such as Robert Coover, William Gass, and Richard Ford; among those who came to him by way of his co-religionist contemporaries Saul Bellow (whose work Elkin loved) and Philip Roth (not loved); and among fans of the kind of fiction, as Elkin put it in his interview with me, "that gives language an opportunity to happen." But for Elkin, an "audience" meant masses: like the multi-state listeners to his radio personality in The Dick Gibson Show, like the millions who troop through Disney's Magic Kingdom if not Elkin's Magic Kingdom, like the uncounted occupants of hell in The Living End.

Now Elkin has his second chance, for a company called Open Road Media has recently brought out almost all of his work as e-books with new, consistent, and, if it matters in e-land, attractive covers. When I interviewed Stanley, he was forty-five and not interested in success after life. "Whatever happens to me in my career," he said, "I hope happens before I die. And screw the libraries." Now, I happen to know, Stanley has changed his mind, because not ten minutes after I found out about all those e-books I heard his voice from the grave, that familiar gangster gruff he put on when shamelessly and only half ironically demanding attention:

"Find me an audience, LeClair. You owe me. I got you into The Paris Review when you were just a kid. You wrote your first comprehensive critical essay on me."

"What about my positive reviews of The Franchiser, The Living End, and George Mills after that?"

"Nice short work, but then you abandoned me to write your own fiction. Not only that you stole `Terminal Tours' in Passing On from my dying kids in The Magic Kingdom and you reduced my Ben Flesh in The Franchiser to a walk-on character in The Liquidators."

"Stanley, I dedicated that book to you."

"What good did it do me? I was dead."

I can channel Stanley's voice -- and not just from the interview tape -- because I heard him at writers' conferences, one at Brown, another in Nice. Whenever I could invent an occasion to bring Stanley to the university where I taught, I'd scrounge him up some money. For Stanley, enough was never enough. "I don't believe that less is more," he told me. "I believe that more is more." Like his character Push in "A Poetics for Bullies," his work always bulled beyond the place other fiction writers would stop because Stanley was never satisfied with the expected noun and probable verb, the likely adjective and predictable simile. Stanley was an aggregator and an elaborator. For him, more was better, most was best.

Reviewers and critics sometimes found his books kind of lumpy and undisciplined because he was writing more about less, finding or creating the extraordinary in the ordinary. Although he hated to hear it, his novels seem to some readers a succession of set pieces because Stanley was a locavore, crazy like a real estate agent for location, location, location and, more importantly, loco for locution, the specific voice from a precise setting finding its exact articulation on the page. His father was a traveling salesman. Stanley was mad for shoptalk, insiders' call and response.

Much of original e-book fiction is genre work of the disposable kind, but some observers fear that the e-book will be the death—again -- of literary fiction, maybe not short stories but surely novels. But with the e-book Stanley may have finally found his medium -- "e" for Elkin, he would have noted -- for even his novels provide literary pleasures word to word, sentence to sentence. He was what Wallace Stevens called a "Magnifico of Metaphors," the most compressed -- and inventive -- unit of literary discourse that can be enjoyed no matter how small the phone screen or tablet display, no matter how short the subway ride or lunch break.

Stanley gave things (he loved objects) and people (he was amused by humans) long and close attention to produce his set pieces -- X-ray descriptions, wit-strewn dialogues, fervid monologues -- of a page or two, just the right length for those with Twitter attention spans who still want strong jolts of language while waiting in line for their double espressos--and who don't mind laughing out loud in public when one of Stanley's characters mates with a bear or goes into the ring with a wrestler named the Grim Reaper or hits up the Queen of England for a charitable contribution.

Maybe Stanley was ahead of his time and audience. More than just about any writer of his generation, Stanley dedicated himself to presenting American character (the locavore again) and American "characters," eccentric spielers of every stripe and style, salesmen of self and passionate ranters of wacky beliefs. Since the publication of his first book in 1964, numerous novelists have incorporated pop culture into their fictions, but Stanley knew stuff that wasn't even culture -- the clutter in Big Box stores, the odors beneath the golden arches, the noise of tires on highways and byways. He was the David Foster Wallace, Gary Shteyngart, Jonathan Lethem, George Saunders, and Sam Lipsyte -- those now popular collectors of off-kilter Americana -- of his time. Stanley pressed his nose to the American showcase and like his character The Insight Lady had aperçus and epiphanies aplenty. He called his selected fictions Stanley Elkin's Greatest Hits. For the really rushed e-book reader, one could assemble Stanley's Greatest Bits.

Stanley is, I admit, an acquired taste because he sometimes enjoyed being tasteless, pretending to be a vulgarian to make fun of over-refined tastes, "pretending" because we should remember this was a guy who wrote his Ph.D. dissertation on Faulkner. "Set pieces, my ass," Stanley might have said, "upset pieces are my stock and trade." But now one can acquire three of his e-books for about what one of his hardbacks used to cost. Stanley liked to be in what he called "the position of purchase," the post of impulse. The e-book puts readers in that position. Stanley complained that a former editor used to have a great eye for "the good stuff" -- and would try to cut it. Elkin newbies can click and sample, pick and choose the "good stuff." Stanley was born in 1930. Coevals who want to discover or find him again -- he was great on aging from his first novel on -- can turn up the magnification on their screen. Stanley always wanted to be big.

"I'm on tablets? Just like Moses. Now there was a guy with audience. And people are reading me on phones? Can these screeders call at the same time and tell their friends about this great dead writer they've discovered?"

"Yes, Stanley. They can also like you on Facebook, push you on Tumblr."

"Listen, LeClair, I'm happy to hear this, but you know my first and last question, right?"

"I know: `Will I get paid?' "

Stanley liked listeners, fans who came to readings and didn't pay, but what he really wanted was viewers, the kind of ticket-buying audience movies had, so that he could live, again admittedly and almost unashamedly, the "great life" he describes in the interview: "to have affairs, to go to Europe, to live the dramatic clichés, all the stuff of which movies are made, would be the great life."

Nooks and Kindles are not exactly the silver screen Stanley had in mind, but when Open Road sells his work Stanley's estate will be paid, probably at a better rate than he would get for paperback editions (if any were still in print.). Debut literary fiction in e-book format will have a hard time finding reviewers and readers, but the digital book does allow writers with long tailing backlists, like Stanley's, a second chance, globally this time. When I spend time in Athens, for example, I go to Eleftheroudakis, a huge and wonderful English-language bookstore, for serious American fiction, but Stanley is rarely on their shelves. With wireless I can avoid the traffic and heat.

Stanley had a character say life is "turnover, turnover, turnover." If it's from the cloud that I'm hearing Stanley's voice, he can have instantaneous access to his textual turnover. With some help from his afterworld acquaintances, he can find out who his readers are, where they come from, how many units they're buying, and what they're paying and saying about him afterwards. If the new e-textbook technology, which reports the pages students have read, reaches fiction, Stanley will be able to further monitor his audience. "Screw the libraries." As Stanley realized, they buy one copy and let everyone read it without paying. And, though he didn't say it, screw all those online sellers of used books who pay nothing to the author.

My university once paid Stanley to be on a panel with a scholar who studied humor and who had a million jokes. As Stanley says in the interview, which by the way is often funny and is free online, his humor was situational, so the scholar killed him, and Stanley never forgave me for putting him in with the jokester. I believe he used the experience in "Van Gogh's Room at Arles," so I don't figure I owe Stanley anything. I'm not writing this essay to repay him. Yes, of all the writers I ever interviewed or met Stanley was my favorite person, but it's been twenty-five years since I saw him last. I'm writing because I still think Stanley's work never got the respect and readers it deserved when he was alive.

" 'Move the merch,' LeClair," Stanley says, quoting one of his salesmen. "Get to the goods, deliver the details."

"It's all thumbnail in e-book world, Stanley. No more `more.' Your `flap' is a sentence or two."

"Then make them long."

Stanley described himself as a "putter-inner" rather than a "taker-outer," so the novel was the form that gave him more freedom to be himself than the short stories collected in Criers and Kibitzers, Kibitzers and Criers and Early Elkin. Of the novellas, "The Bailbondsman" in Searches and Seizures and "Van Gogh's Room at Arles" in the collection of the same name are probably the best, fullest meshing of character, plot, and unusual milieu, plus they present early and late versions of the writer himself, first as an aggressive go-getter and then as a wiser man who got what he wanted and found it somehow wanting. Readers with theological and eschatological interests will want the three linked novellas in The Living End, which offers tours of Minneapolis-St Paul, hell, and heaven. Stanley is slow getting to his God, but his pages at book's end describing the world's end are as moving as any pages in contemporary fiction. When I heard him give a public reading of these passages, where all the dead are Lazarus risen, some people in the audience were weeping and Stanley was smiling at an audience found. Here is a small sample of a much longer catalogue:
Bodies rose to the surface of the seas and began swimming. They were released from faded, colorless flags, stove ships, hidden pilings where they had snagged for years. They came up out of shoals and split sandbars. The drowned and murdered floated up from the bottoms of lakes, their faces and bodies in the same dishabille in which they had died. They seeped out of riverbanks, they surfaced in wells. A rising tide of the dead.
Stanley's first two novels are fueled by high-octane and low-comedy existential obsession. Fixated on his death, the protagonist of Boswell first attempts to overcome his mortality by becoming a strong man--a professional wrestler -- and, when that fails, by forming a Club of the Great to which Boswell can belong. Feldman in A Bad Man is obsessed with the power to be had from transactions; he becomes a successful owner of a department store and then goes too far and goes to prison, where he finds other felled men and bad men. Influenced by Camus and recalling Kafka, respectively, the books anatomize trapped men and got the term Black Humorist or Absurdist attached to Stanley.

The next two novels are more anthropological. The radio announcer of The Dick Gibson Show, who feels compelled to be an American hero, is the made-for-Elkin protagonist because it's Gibson's flashy rhetoric that will make him a star. Ben Flesh of The Franchiser exerts his passionate desire for influence by creating businesses across the southern states. All of the first four protagonists want an audience, appreciation, recognition. The last two novels are some of Stanley's best work because they move from the profound but narrow obsessions of the first two novels to occupy more varied settings and to include the "range of the strange" in American life, the crazed voices to whom Dick Gibson listens, the sad customers Ben Flesh observes:
They have a sweet tooth for remnant, for rubbish, remainder. All the derelict and marooned, the ditched and scavenged. Dregs, lees. Dregs addicts. All the multitudinous slag of the ordinary. Is it economy that puts this thirst in them? I don't know but I don't think so. I think acquisition, some squirrel vestige in the instincts, something miserly and niggardly, basic but not base, the things of the world as heirloom. The world as heirloom, handed down and continuing. History's hugged dower.
Although Ben Flesh of The Franchiser has the multiple sclerosis that would eventually cripple Stanley, there is no flagging of invention in his next novel, George Mills, which extends Stanley's geographical range to Europe and his temporal range to the Middle Ages, but the novel is more psychologically mature and emotionally measured than the earlier books as Stanley traces "George Mills," the name of a person and a condition (of humility), down through the generations to a furniture mover in a backwater of South St. Louis. The novelist's own humility -- tamping down his voice, turning up the voices of his characters -- makes The Magic Kingdom, about terminally ill children on a trip to Disney World, an even more generous and taste-challenging book than the prize-winning George Mills.

From an early heart attack and the MS, Stanley knew the body's frailties and the kind of wasting diseases that pervade The Magic Kingdom, but he never forgot how lucky anyone is to be alive. Ben Flesh, facing economic ruin and a wheelchair, articulates the goofy euphoria that enters Stanley's novels -- even The Magic Kingdom -- at some of their bleakest moments. Ben considers himself a "privileged man":
Who could have been a vegetable or mineral instead of an animal, and a lower animal instead of a higher, who could have been a pencil or a dot on a die, who could have been a stitch in a glove or change in someone's pocket, or a lost dollar nobody found, who could have been stillborn or less sentient than sand, or the chemical flash of somebody else's fear, ahh. Ahh!
As Stanley notes in his interview, his fiction usually begins with the protagonist's occupation, which makes him one of the few contemporary writers whose work is consistently about work and, of course, pay. In The Rabbi of Lud, Jerry Goldkorn describes what it's like to work as a rabbi in an unpopulated New Jersey township founded to be a burial ground for the Jews of New York City. Though Goldkorn has a cemetery in his backyard, the reason his daughter plots to leave Lud, this novel is one of Stanley's most light-hearted and entertaining, an excellent place to begin reading him though it is very low on the list at Goodreads. Like The Magic Kingdom, The Rabbi of Lud shifts away from Stanley's mad loners to paternal protagonists who must compromise some of their needs for their children.

The paternal theme continues in The MacGuffin, the most conventionally plotted and unified of Stanley's novels for the narrative takes place over two days. Bob Druff, fifty-eight-year-old Commissioner of Streets in a Midwestern city, fears his naïve, hapless son may be mixed up in the death of a Lebanese woman. Playing the detective, Bob enjoys too much the pleasure of MacGuffins -- plot devices, twists and turns -- that Stanley uses to construct his most psychological and most realistic fiction while still preserving his usual high-intensity style and continuing his scrutiny of American work, in this case public works. Because the plot of The MacGuffin is linear and compressed, this novel probably most resembles best-selling e-books in its holding and staying power.

Like Bob Druff, but even older, Dorothy Bliss of Mrs. Ted Bliss, a widow living in a Miami retirement community, comes out of her grieving shell to participate in possibly dirty business involving South American drug and gambling interests, to become a late-life companion to a man who cheated her husband, to accept her selfish widowed daughter-in-law, and as hurricane Andrew bears down on her to be a comforting surrogate mother. Like Bellow's Mr. Sammler's Planet, Mrs. Ted Bliss is about a person coming back from the dead to, in Bellow's words at the novel's end, "fulfill the terms of her contract." The last thoughts of this eighty-two-year-old woman, Stanley's only female protagonist, are "everything else falls away. Family, friends, love fall away. Even madness stilled at last. Until all that's left is obligation."

Way back in 1974 when I asked Stanley why Boswell was obsessed with his mortality, Stanley said because "that's the driving fact of my own life…I am totally preoccupied with death. I mean my own death." Oddly and, I think, heroically, the more Stanley's health declined and the closer he came to his mortality, the less obsessed and fearful he became. Even near the end of life and with no hope of an afterlife, The MacGuffin and Mrs. Ted Bliss suggest, we have our responsibilities to others -- even the dead others -- and to our histories, our characters. When younger, I valued most the obsessed, desperate Elkin. Much older now, I think these last two novels -- "madness stilled at last" -- are his best work. They have much to teach those of us who, unlike Lazarus, will not be given a second chance.

"That's all, LeClair? Nothing more?"

"Remember pay, Stanley. I'm not getting paid by the word."

"Ah, OK then, but one last thing: why the Lazarus business? It's a Christian bit."

"I know, Stanley, but what did your Christian God say in The Living End when someone asked Him why He created the world?"

" 'It was Art. It was always Art. I work by the contrasts and metrics, by beats and silences. It was all Art. Because it makes a better story is why.' "
Please sign in to add a comment on this article.
Books, CDs, DVDs to know about now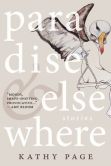 Paradise and Elsewhere
Canadian short story marvel Kathy Page emerges as the Alice Munro of the supernatural from these heartfelt tales of shapeshifting swimmers, mild-mannered cannibals, and personality-shifting viruses transmitted through kisses.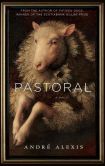 Pastoral
When a persuasive pastor arrives in a sleepy farm town, his sage influence has otherworldly results (talking sheep, a mayor who walks on water). But can he pull off the miracle of finding kindly local Liz Denny the love of her life? Small wonder looms large in this charmer from Andre Alexis.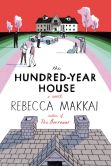 The Hundred-Year House
When a poetry scholar goes digging through the decrepit estate of his wife's family to uncover a bygone arts colony's strange mysteries, he awakens a tenacious monster: his mother-in-law. A wickedly funny take on aging aristocracies from author Rebecca Makkai (The Borrower).