Books, CDs, DVDs to know about now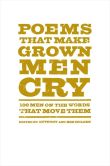 Poems That Make Grown Men Cry
And women too. Luminaries from Colin Firth to Nick Cave and Jonathan Franzen chose the poems that bring them to tears, and the result is a stunning collection of poignant verse from writers like Auden, Whitman, Bishop, Larkin, Neruda and many others. Warning: choking-up hazard.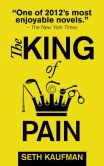 The King of Pain
Trapped beneath his entertainment system, reality TV mastermind Rick Salter reflects on his life and tries to piece together the events of the previous evening. Seth Kaufman's romp is an outrageous meditation on pain and entertainment in a deranged world in which the two are often interchangeable.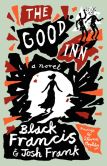 The Good Inn
Frank Black, frontman for the Pixies, has written a transgressive historical fiction with shades of Thomas Pynchon (focused as it is on the history of explosives and cinematic pornography), all set in a hallucinatory Edwardian Europe.