Books, CDs, DVDs to know about now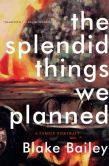 The Splendid Things We Planned
Blake Bailey -- acclaimed biographer of John Cheever and other giants -- reveals his affinity for the troubled lives of his subjects, in an aching memoir of brotherhood, addiction, and love.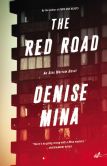 The Red Road
How could a man in prison have left his fingerprints on a gun at a murder scene outside its walls? Detective Inspector Alex Morrow connects cases cold and hot, but all roads lead her back corruption in her own force. Another Glasgow-set crackler from the masterful Denise Mina.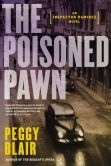 The Poisoned Pawn
In Peggy Blair's latest crackerjack thriller, ghost-haunted Cuban cop Ricardo Ramirez hits Canada, where he must clear the name of a colleague who stands accused of murdering his own wife.