Books, CDs, DVDs to know about now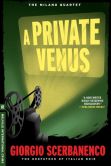 A Private Venus
Dubbed "the Italian Simenon," Giorgio Scerbanenco (1911-1969) began his crime-writing career with books set in the USA, but quickly shifted scene closer to home, the city of Milan. In this adventure, appearing in English for the first time, his underdog hero Dr. Duca Lamberti finds himself in the middle of a seedy, scantily clad criminal racket, where the presence of an outsider could result in death.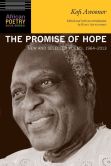 The Promise of Hope
Killed last year in the infamous terror attack at Nairobi's Westgate mall, Kofi Awoonor was a national treasure in his native Ghana. His career began in 1964 with Rediscovery, and this magnum opus serves as a tribute to his entire long journey charting his beloved nation's course through his accomplished poetry.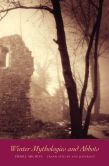 Winter Mythologies and Abbots
A pair of linked stories finds that, as translator Ann Jefferson relates, "[Pierre] Michon's great theme is the precarious balance between belief and imposture, and the way the greatest aspirations can be complicated by physical desire or the equally urgent desire for what he calls glory."