Displaying articles for: January 2008
Books, CDs, DVDs to know about now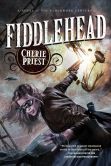 Fiddlehead
Cherie Priest's unique brand of steampunk involves feisty heroines, eccentric villains and robust anti-heroes, all elaborately cavorting in a brilliantly realized alternate-history version of Civil-War-era America.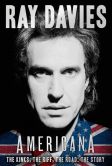 Americana: The Kinks, the Riff, the Road: The Story
Ray Davies, the musical genius behind "Lola," "Victoria," "Waterloo Sunset" and scores of other immortal tunes now tells all, sharing with fascinated fans the successes and disappointments, scandals and artistic pinnacles of a career that stretches from 1964 to a rumored Kinks reunion today.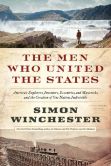 The Men Who United the States
Simon Winchester (The Professor and the Madman) chronicles singular individuals ("Explorers, Inventors, Eccentrics and Mavericks") whose stubborn genius lashed a nascent nation together into a powerful and glorious whole.