Displaying articles for: April 2013
Books, CDs, DVDs to know about now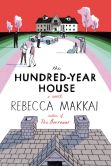 The Hundred-Year House
When a poetry scholar goes digging through the decrepit estate of his wife's family to uncover a bygone arts colony's strange mysteries, he awakens a tenacious monster: his mother-in-law. A wickedly funny take on aging aristocracies from author Rebecca Makkai (The Borrower).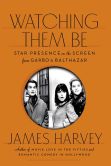 Watching Them Be
What makes a film actor into a larger-than-life movie star? James Harvey's passionate, freewheeling essays explain why there are some faces (from Greta Garbo's to Samuel L. Jackson's) from which we cannot look away.
Landline
What if you called up the spouse on the verge of leaving you -- and instead found yourself magically talking to his younger self, the one you first fell for? Rainbow Rowell, author of the YA smash Eleanor & Park, delivers a sly, enchanting take on 21st-century love.