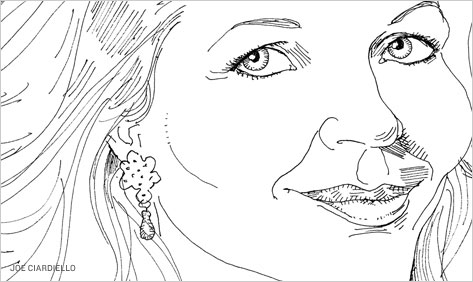 September 15, 2008
Renee Fleming
A Conversation with
James Mustich
, Editor-in-Chief of the Barnes & Noble Review
Gracing the stage in Mozart and Massenet, Donizetti and Dvorak, Verdi and Strauss, Renée Fleming has become one of the most acclaimed operatic divas of our time. Born in Indiana and raised in Rochester, New York, she won the Metropolitan Opera Auditions in 1988 at the age of 29, and the coveted Richard Tucker Award two years later. In 1991, she made her Metropolitan and San Francisco Opera debuts portraying Countess Almaviva in Le nozze di Figaro; since then she has found success around the world on both the operatic and the concert stage. Her commitment to new music has been illustrated by her roles in the world premieres of John Corigliano?s The Ghost of Versailles, Conrad Susa?s The Dangerous Liaisons, and Andr? Previn?s A Streetcar Named Desire, while her musical eclecticism has led to collaborations in the recording studio with jazz artists Brad Mehldau, Fred Hersch, and Dave Grusin. In 2004, she even penned a self-portrait, The Inner Voice: The Making of a Singer, offering fascinating insight into both her personality and her profession. In August of this year she received the prestigious Polar Music Prize from the Royal Swedish Academy of Music in recognition of her artistry.

As she looked forward to a busy Fall -- the Metropolitan?s opening night gala, Capriccio in Vienna, Lucrezia Borgia in Washington, DC, and Thaïs back at the Met -- Fleming took time to speak with me by phone about her new recording of Strauss?s Four Last Songs and other projects past, present, and future. What follows is an edited transcript of our conversation. -- James Mustich

James Mustich: This fall, Decca is releasing your new disc of Richard Strauss's Four Last Songs. It's your second recording of the piece. At the time of your first recording, as you reveal in your book, The Inner Voice, you had never sung this "cornerstone of the soprano concert repertoire," and so approached it without the experience of performance. Has living with it in performance in the intervening years informed your understanding of the work in a new way?

Renée Fleming: Of course. Experience is a process of layering and adding depth to any particular interpretation. This is what keeps performance fresh despite repetition -- and those of us in classical music have a kind of specific repertoire, so repeating is part and parcel of what we do. And a complex work with really beautiful poetry, like the Four Last Songs, retains its freshness through the process of continually refining whatever interpretation I've made of the songs. The other interesting thing about the Four Last Songs is that interpretation has everything to do with the conductor and orchestra.

JM: The first recording was with Christoph Eschenbach and the Houston Symphony, as I recall.

RF: Right. This new one is with Christoph Thielemann and the Munich Philharmonic. Thielemann is something of a Strauss specialist. His repertoire has strong boundaries around it, and Strauss is one of his favorites.

JM: In writing about the first recording in your book, you describe how you prepared: "Using twenty-four different interpretations -- some commercially recorded and some pirated performances -- I tried to come to terms with the recorded history of the piece. Fortunately, since it had premiered in 1950, this was possible, beginning with the great Norwegian dramatic soprano Kirsten Flagstad, who sang the first performance." Did you return again to the recorded history in preparation for the new disc?

RF: I did. I did go back and listen again to some pieces that I had somehow missed the first time, or interpretations that people had especially recommended. But I also listened to my first recording and asked myself what I might have done differently. Once I make a recording, once it's edited, I generally don't listen to it again; so it was interesting in this case to go back (because the first recording was done a long time ago -- about 13 years ago) and really listen carefully. I don't think there's any point in repeating a particular interpretation. The example that comes to mind is Elisabeth Schwartzkopf, who also recorded Four Last Songs twice; the two recordings are very different.

JM: Were you surprised by anything you heard in going back to listen to yourself?

RF: Not "surprised," because I hadn't really been thinking about it. I had no kind of memory about it that could be surprised! It was just more of a re-acquaintance with my voice and my musical sensibility at that time.

JM: In your book you write, "An interpretation exists because of what we find between the notes, and it is the only way for us, other than by timbre, to make ourselves distinctive." In studying the score again in preparation for the new recording, did you find things between the notes that you hadn't found before?

RF: Various articulations. Use of consonants. Use of text. And color, finding more variety in the vocal color. Also, again, the most crucial piece of information was the addition of Christian Thielemann, because he felt the songs in a less sentimental, much quicker way than they're normally done. Even of the last song, "Im Abendrot" (At Sunset), which evokes death at the end, he said, "This piece is very hopeful; there's no evidence that they are about to die at this moment. It's that they are some place so beautiful and peaceful that they ask each other, 'Could this be what death is like?' It's clearly a positive message." So he said it shouldn?t be done as slowly as it is usually done -- the songs in general in this particular interpretation are a little bit faster and more flexible than one is accustomed to hearing them.

JM: How do you work that out with the conductor? Where do you start? How do you reach a meeting of minds about what you're going to do?

RF: It depends on the conductor entirely. In this case, Thielemann prefers not to rehearse or discuss, but simply to find it through doing it. He's incredibly sensitive, and he has a very sensitive left hand, so he is able to express and fine-tune what it is that he wants. And he's collaborative. So it worked really well for us that we could do it that way -- it was his intention to capture the freshness of it.

JM: It's interesting that you say there is something rather happy about the peacefulness of the last of the four songs. Nevertheless the theme of death is certainly present in Strauss's conception, and I'm wondering if being 13 years older affected your appreciation of the work in any way.

RF: Probably. I think it's more simply that the pieces and the poems carry more weight for me now. Thirteen years ago I was very wrapped up in the day-to-day effort of building my career, whereas now I'm much more in a maintaining stage -- my head is above water and I can look around. Even though I'm working at an incredible pace, I have a much greater perspective on things.

JM: What else can we look forward to hearing on the new record besides the Four Last Songs?

RF: The two Ariadne arias, which are really beautiful and which I loved singing. "Zweite Brautnacht!" from Die ?gyptische Helena, which is a rapturous aria. And four orchestrated songs.

JM: I note that Decca has also recently released a DVD of the 2007 Zurich Opera production of Strauss's Arabella, one of your signature roles. That reminds me of the wonderful story in your book, in which you describe your feelings singing the role on the composer's home ground, so to speak, at the Bavarian State Opera in Munich in 2001. Just before you were about to go onstage, the legendary conductor Carlos Kleiber called you on his cell phone and asked, "Do you know where I am?"

RF: Right! He was at Strauss's gravesite in Garmisch calling to wish me well, on Strauss's behalf as well as on his own. I was just in Garmisch myself this past weekend, in fact, and it was so fascinating. I didn't go to the cemetery, but I had a private tour of Richard Strauss's home, given to me by his grandson, Christian Strauss. The home is not a museum -- it's not open to the public. Yet it is still pretty much the way it was when he lived there. I was so moved by the experience! To be in the study where he composed everything after Elektra -- his piano and his desk were there. And to be in the room where he died, and to see the kitchen where he sat and played cards with his friends. Christian Strauss said it was the only time that he wasn't hearing music -- that's why he loved playing cards so much. The whole experience made me understand, and allowed me to verbalize to him, the fact that it is Strauss's music that is closest to my heart, that it could have been written for me. To be in that home where he lived and worked was incredibly touching.

JM: You say, as you just said in your book, that every year Strauss's music means more and more to you; and, if I'm not mistaken, this coming season you'll be singing Capriccio in Vienna and Der Rosenkavalier in Baden-Baden.

RF: Right.

JM: How do you explain the hold his music has on you? What makes it so special?

RF: I don't know. It's the color. It's the instant recognizability of it. It's the texture and the way he wrote so incredibly for the soprano voice. He made no bones about the fact that he loved the soprano voice above all others. I love the language. I love the characters. The Countess, the Marschallin, Arabella -- all three are complex, very strong women, and that's not something you find in opera very much; women tend to be victims of some sort of political or romantic coup. So I really feel privileged to be spending so much time with the music of Richard Strauss.

JM: Do you ever fantasize about what it would have been like to have been a soprano of your stature when he was working and creating those roles -- what it would have been like to be a part of that process?

RF: Well, yes -- to be involved in that would have been so extraordinary.

JM: You've been involved, I think, in the creation of at least two operas, John Corigliano's The Ghost of Versailles and André Previn's A Streetcar Named Desire.

RF: Plus Dangerous Liaisons by Conrad Susa.

JM: What is it like to create a role fresh? How is it different from learning a role from the existing repertoire?

RF: Oh, God, it's so thrilling. First of all, the composer is there -- he's alive! -- and can make changes in order to make something fit your voice. I absolutely love that. And there's no comparison to past singers that can be made. If you're premiering the role, you're the one to everyone else will be compared to. There's a real freedom in that.

JM: You've pursued your love of new music in other genres as well. I was wondering if we could talk for a few minutes about the marvelous disc you made with the pianist Brad Mehldau, A Love Sublime.

RF: I love Brad's music so much. I think I'm his biggest fan. I listen to him a lot for pleasure. Working with him on that project, I was heartened by the fact that he was able to maintain his musical voice, the musical language that he writes in and that I love, through the tremendous complexity of the songs he wrote for me. They were not easy to learn. In fact, when he sent them to me, I said, "Look, you're going to have to sit down and work with me on these. First of all, no one else can play them!" He plays with a lot of virtuosity, classical virtuosity. I said, "Secondly, they're rhythmically extremely difficult." He intended that, and he notated exactly what he wanted. And they don't sound difficult -- that's the funny thing. The music sounds free. In the end, that's what the effect is, that it sounds very free, but they're not free at all.

JM: There is a wonderful, sinuous gracefulness to them that belies their difficulty.

RF: Exactly. In the end result, that's how they should sound. But to get there, the complexity, particularly of the rhythmic writing, is tremendous.

JM: On that record, there are settings of poems by Rilke and Louise Bogan. I'm wondering how the texts were chosen.

RF: My contribution was her poetry, and he really was interested in the Rilke poetry. So we sort of collaborated on that.

JM: Bogan is a wonderful poet. How did you come upon her work?

RF: I have a lot of poetry. I love poetry, and I'm interested in the task of looking for poems for song settings. Reading poetry is one of the things I would do more of, if I had time.

JM: Theodore Roethke has a wonderful poem about Bogan. Do you know it? It's called I Knew a Woman.

RF: Ah!

JM: It begins:
I knew a woman, lovely in her bones
When small birds sighed, she would sigh back at them . . .

RF: Oh, sweet.

JM: You're also appearing on another new release this September, a record by Dave Grusin and Lee Ritenour called Amparo, which I've had a chance to listen to. It's a wonderfully eclectic record, encompassing everything from Vaughan Williams to Antonio Carlos Jobim. Can you tell us about your involvement in that, and the particular pieces you're singing on the two tracks that feature you -- the Fauré and Handel?

RF: I was on the last record that they did like this, and I've been singing those arrangements of "Shenandoah" and "The Water Is Wide" ever since -- they did such beautiful arrangements of those songs. So when they asked me to do this one, I said, "Of course, I'd love to." It was so much fun to collaborate with Chris Botti on the Handel piece (from Rinaldo) and Joshua Bell on the Fauré Pavane. They're both tremendous musicians. What Lee and Dave do is give this music a modern twist without deconstructing it in any way, so it gives it a bit of freshness, particularly for listeners that may not be familiar with these pieces -- or even if they are. Lee and Dave are just such a joy to be around and work with.

JM: You may be the only singer in history -- check that, you certainly are the only singer in history who can list both Elisabeth Schwarzkopf and Illinois Jacquet among your mentors.

RF: Right.

JM: I'm wondering if you could talk a bit about your early jazz singing, and how that shaped your musical ambitions.

RF: The jazz was incredibly important, because I definitely learned how to be free in singing jazz. The improvisation, the working for an audience that was the same audience every weekend -- that taught me absolutely how to get outside of my shell, because I was shy by nature. So that experience was formative and very important. Plus, I'm a lifelong jazz fan. Lately I listen a lot to Brad, and I listen a lot to Kurt Elling. I go through phases, just like everybody, of sort of exploring and discovering new music, but then I return to old favorites. I'm just really happy to have this music in my life.

JM: You made a wonderful record in this vein with Fred Hersch and Bill Frisell in 2004: Haunted Heart. How did that project come about? Was it just an outpouring of your long-standing affection for jazz?

RF: Yes, and it took a long time -- that project took about ten years to come to fruition from the initial idea. It had several different producers. It was something I think that everybody felt nervous about, so we ultimately made a very simple recording with only two musicians and no real arrangements. We just did it ourselves, which was fine with me. I said, "Look, I just want the chance to explore this music again and to kind of go back to my roots."

JM: A piece I'm particularly fond of on that record is a surprising medley of music from Alban Berg's Wozzeck with Midnight Sun.

RF: Yes. I love that tune. I've always loved Berg. I've sung quite a bit of Berg, and I always loved that music. I remember the first time I heard Wozzeck at the theater, at the Met, when that particular passage was played. I said, "Those are jazz harmonies; that could absolutely be Bill Evans." Fred has a kind of similar style, a beautiful, very rich style of playing. I said, "Do you think you could marry these two pieces?" And he did it phenomenally well.

JM: It's a very affecting recording, beautifully done.

RF: Thank you so much. I love it, too.

JM: Do your daughters like opera?

RF: They do. They both like opera. The younger one has been in the Met Children's Chorus for four years and is actually kind of serious about singing. My older daughter just goes and sees everything, even things that I'm not in. She was also onstage with me as an extra in a couple of pieces recently. So yes, they really do enjoy it. Actually, their tastes in music are quite eclectic. I don't try to push them in one direction or another, but they really do love it.

JM: Do they try to push you in any direction? Musically, I mean.

RF: They certainly expose me to things. One daughter is a Jamie Cullum fan. I like to know what it is they're interested in.

JM: What's next for you, either planned or on your wish list? Any pet projects for stage or studio?

RF: This year is really big. I have opening night at the Met, which is tremendous, and at the same time a fragrance is coming out called La Voce. That's a philanthropic project; the proceeds are going to the Met. I had a Vogue photo shoot yesterday in costumes that have been designed for me for opening night by three major designers. It's a very busy fall.

Musically speaking, the thing I'm most excited about is the recording I'm making in two weeks in Milan. I'm absolutely in love with this music. It's forgotten verismo music; most of it has never even been on CD. So they are relatively unknown pieces, with the exception of Puccini, and they?re really beautiful. There was so much of this material written at the turn of the last century. Much of it was performed at the Met once, and then forgotten. I?m very excited about it.

JM: How did you discover those pieces?

RF: Research. I spent a lot of time on it when I was in Munich, recording the Strauss disc -- I was already working on the next one.

JM: That sounds wonderful. I can't wait to hear that. I know you've been a literacy advocate, and you've mentioned your passion for poetry. Would you mind telling us what's on your reading list these days?

RF: Well, I just bought a book that was reviewed in the Times last week called The Pearl, a true story of forbidden love in Catherine the Great's Russia. It's about a serf who was also an opera singer who ended up marrying her patron, which was not done in those days. My recent trip to Russia made the idea of reading it especially appealing to me.

I have Lauren Bacall's book by my bed. She's a friend of mine. And I'm reading The Divided Mindby Dr. John Sarno, whose work on the mind-body connection really interests me.

JM: Speaking of the mind-body connection, I was fascinated to find in your book so much attention to muscles and to the placement of the voice within the body. You mention at one point that people often say to you that it must be wonderful to have been born singing so easily, but singing well is clearly the product of a lifelong process of physical attention to the voice.

RF: It's technique, absolutely.

JM: How do you sustain the technique through a long career? Do you have a rigorous program of practice and exercise and so on?

RF: I think it's more a vigilance -- paying attention to the voice on a daily basis in whatever I'm singing, and making sure everything is aligned. You don't ever wake up being able to sing in a sort of optimum fashion. The voice has to be coaxed. It really is a gentle process. But I have a lot of experience at this point, which helps tremendously.

--July 23, 2008
Please sign in to add a comment on this article.
Books, CDs, DVDs to know about now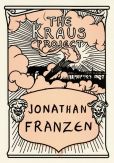 The Kraus Project
This newly translated work of a forgotten and high-minded European intellectual garnered advance publicity aplenty, thanks to the involvement by literary light Jonathan Franzen, who finds in Karl Kraus's work the template of our own disaffected age.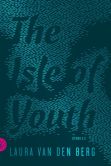 The Isle of Youth: Stories
The second short-story collection from Laura van den Berg delivers seven immaculately crafted tales concerning a welter of unusual women and the notably relatable lives they lead.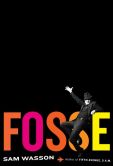 Fosse
A mammoth portrait of a pop culture icon, Fosse warmly profiles the legendary Oscar, Emmy and Tony-Award winner.