Books, CDs, DVDs to know about now

My Struggle, Book Two
A controversial sensation in Norway, A Man in Love is the second book of six in the series, detailing Knausgaard's separation from his wife, his move to Stolkholm and the dogged pursuit of a mesmerizing poet.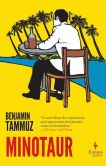 Minotaur
This newly reissued Cold War classic profiles an Israeli spy obsessed with an English girl half his age, and his attempts to win her love without ever revealing his true identity.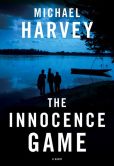 The Innocence Game
Three Chicago journalism students attend an "innocence" seminar that will teach them how to release the wrongfully accused from prison. But as innocents are jailed, a killer roams free, and the students are next on the hit list.