Books, CDs, DVDs to know about now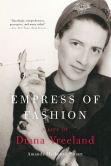 Empress of Fashion: A Life of Diana Vreeland
Do today's fashion figures fail to loom as mythically as those of yore? Amanda Mackenzie Stuart celebrates the life and career of an iconic giants of yesteryear with empathy and panache.
S.
Doug Dorst (The Surf Guru) brings to life a unique mystery from the imagination of co-author (and director of the upcoming Star Wars sequels) J. J. Abrams: a novel designed to look like a library book filled with news reports, postcards, and two lovers' mash notes.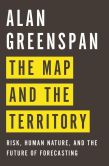 The Map and the Territory
Economic and behavioral insights from Alan Greenspan, the man often tasked with drafting Wall Street's commandments. Practical observations into the ways of the marketplace complement neatly explained abstruse theories.