Books, CDs, DVDs to know about now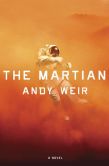 The Martian
Andy Weir's stirring paean to the will to survive finds a castaway on the Red Planet, as astronaut Mark Watney outdoes Jules Verne, Tom Swift and George Clooney in his quest to live and even flourish in this forbidding environment.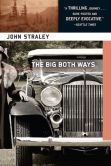 The Big Both Ways
From its Chandleresque title right through its knockout climax, John Straley's Depression-era noir provides hot and heavy, morally complicated thrills as it tosses a male drifter and female murderer together on a bumpy ride across the American Northwest.
I Am Abraham
Jerome Charyn's fiftieth book may be his best. Abraham Lincoln, known to his contemporaries as a man who loved to tell a good story, steps down from history's pedestal to narrate his improbable career with wit and charm. A bravura act of literary ventriloquism.