Books, CDs, DVDs to know about now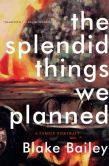 The Splendid Things We Planned
Blake Bailey - acclaimed biographer of John Cheever and other literary giants - turns his gimlet eye to his own family, in a moving memoir of his polarized parents' unlikely marriage, overcoming alcoholism, and the redemptive power of humor to unite a household.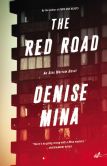 The Red Road
Detective Alex Morrow is a woman scorned, going head-to-head with a brutal arms merchant whose fingerprints turn up on the wrong gun, a money-laundering lawyer on the run from his would-be killers, and an ex-con stalking those who put her in jail. Denise Mina's latest cop caper delves deep into Glasgow's underbelly.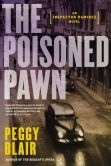 The Poisoned Pawn
In Peggy Blair's latest crackerjack thriller, ghost-haunted Cuban cop Ricardo Ramirez hits Canada, where he must clear the name of a colleague who stands accused of murdering his own wife.