Books, CDs, DVDs to know about now
I Am Abraham
Jerome Charyn's fiftieth book may be his best. Abraham Lincoln, known to his contemporaries as a man who loved to tell a good story, steps down from history's pedestal to narrate his improbable career with wit and charm. A bravura act of literary ventriloquism.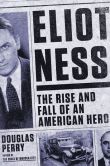 Eliot Ness: The Rise and Fall of an American Hero
The name Eliot Ness and his struggles to bring down Al Capone have passed into the annals of pop heroism via "The Untouchables." But Douglas Perry's biography reveals the less glamorous -- yet no less thrilling -- truth behind the crimefighting myth.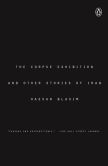 The Corpse Exhibition
Hassan Blasim offers his first-hand account of contemporary Iraq, in surreal short stories alive with awe, empathy, and a native son's vantage point.