Books, CDs, DVDs to know about now

Blinding: Volume 1
This ambitious bildungsroman by Romanian author Mircea Cărtărescu focuses on a teenager and the magical-realist milieu through which he strives to grow into an untarnished adulthood.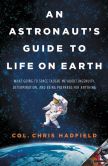 An Astronaut's Guide to Life on Earth
The number of humans who have been into space is vanishingly small, but Col. Chris Hadfield has managed to crystallize his orbital experiences into a text of inspirational gleanings as vivid as Saturn's rings.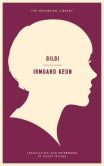 Gilgi
With its first presentation in English, Irmgard Keun's revolutionary and audacious 1931 novel about a little shopgirl who dared should now find the wider audience it fully deserves.