FOOD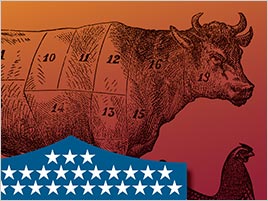 Two new books chart the journey of meat and dairy from farm to table.
NATURAL HISTORY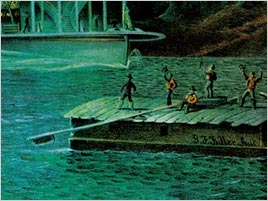 How the father of waters became the father of a country.
Books, CDs, DVDs to know about now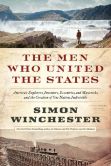 The Men Who United the States
Simon Winchester (The Professor and the Madman) chronicles singular individuals ("Explorers, Inventors, Eccentrics and Mavericks") whose stubborn genius lashed a nascent nation together into a powerful and glorious whole.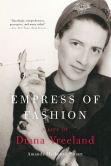 Empress of Fashion: A Life of Diana Vreeland
Do today's fashion figures fail to loom as mythically as those of yore? Amanda Mackenzie Stuart celebrates the life and career of an iconic giants of yesteryear with empathy and panache.
S.
Doug Dorst (The Surf Guru) brings to life a unique mystery from the imagination of co-author (and director of the upcoming Star Wars sequels) J. J. Abrams: a novel designed to look like a library book filled with news reports, postcards, and two lovers' mash notes.